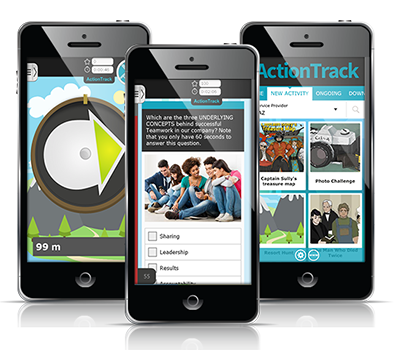 Tolt Traders, Inc. and Team Action Zone have entered into an agreement, where Tolt Traders, Inc. will be a reseller of the ActionTrack Experience Platform.
With ActionTrack you can design, create, and launch various outdoor or indoor experiences – for learning, events and travel – using your own content and look & feel anywhere around the world!
Established in 2010, Team Action Zone is a Finland-­based innovation leader that provides cutting-edge mobile solutions for location-­based activities. Built upon the success of the first, award-­winning products, TAZ created the multi­purpose ActionTrack platform that allows TAZ customers to develop various location-based activities with an easy-to-use graphical web tool. TAZ ActionTrack platform is available for licensing worldwide in several customer segments, including education and training, travel and resorts, event organizers and advertising agencies. As of 2017, TAZ ActionTrack has been used in more than 50 countries.
Tolt Traders, Inc. assists companies of various industries to find new trade partners for imports and exports globally.
It is our mission to enable global business between small and medium size companies. We recognize that start-ups and smaller companies face significant hurdles in expanding their footprint across borders, and that with our international presence, we can help companies break these constraints and jumpstart their business in new markets.